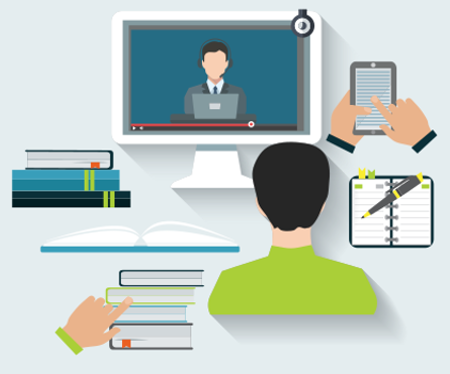 As trailblazers and market leaders, Graduate Institute of Financial Sciences (GIFS) believes in the transformative power of education to create a better Africa for others to inherit.

GIFS is one of South Africa's foremost financial services education providers, continuing the trusted legacy of the multiple award-winning and multiple award-nominated Masifunde Training Centre (MTC) that had served the industry with distinction for 14 years. In April 2019, MTC rebranded as GIFS, expanding its footprint in Africa and introducing a wider range of accredited and non-accredited programmes designed to spearhead sustainable, positive change by equipping individuals with skills and qualifications needed to excel in the financial services industry.

As a specialist, private, educational powerhouse with offices countrywide, GIFS plays an integral role in moulding the minds of future generations of financial services game-changers by continuously evolving its education experience through innovation and insight.

The diverse range of GIFS' programme offerings are part of the National Qualifications Framework (NQF) and are approved by the South African Qualifications Authority (SAQA). Legislation requires that companies and people giving financial advice or intermediary services must meet the Fit and Proper criteria. To this end, we offer accredited qualifications that are part of the Financial Service Conduct Authority (FSCA) list of acceptable Fit and Proper qualifications. All FAIS -related programmes are aligned to the competency requirements of Board Notice 914 of 2018
GIFS Formula for Excellence
We choose to work with people who are committed to continuous learning; who are willing to step far outside of what they know; who want to grow and develop; and who share our goal to bring about positive, meaningful change within the financial services sector.
We make a difference through education
We are in it for our clients because, to us, they are everything
We are committed to changing people's lives
We put people before profit – whilst acting in the best interests of the Business
We Lead with integrity – your word is your honour
We are accountable for our actions
We dream big and think out of the box – great is not good enough – we see "great" as a starting point, not as an endpoint. We set ourselves goals that we know we cannot reach yet, because we know that by stretching to meet them we are likely to find ourselves in places no one
has ever been before
We favour a can do attitude over experience, hands-on contributors and those who are comfortable sharing their ideas and opinions
We are proactive not reactive –fast is better than slow
We are committed to team work and mutual respect – This business is built around the idea that work should be challenging, and the
challenge should be fun.
Our Mission
As Graduate Institute of Financial Sciences (GIFS) continues to spread its wings globally and refine our specialist training offerings, we aim to be the preferred choice for customised, high-calibre educational training and services within the Financial Services Sector. GIFS is committed to continuous professional development and knowledge exchange through online, blended and traditional learning platforms.
Our Vision
As trailblazers, ground-breakers and market leaders, Graduate Institute of Financial Sciences (GIFS) endeavours to continue to harness the power of education to innovate within the financial services sector. We believe in turning knowledge, passion, expertise and discipline into positive transformation to create a better Africa for others to inherit.
Are you interested in our Courses and Qualifications?
Don't wait for opportunity. Create it with one of our courses and qualifications!
See our Qualifications