Meet Brendan "Mr Schneebly" Ribeiro
He says he teaches big people.
Brendan would love to be part of The Jetsons family who lives in a house in the sky with their pet dog, Astro. But Brendan aka Mr Schneebly is too much of a live wire for a laidback life among the clouds.
Instead, he's blazing trails with our GIFS team as our Business Development Officer, helping make Africa a better place for us all. Air fist-pumps go down well with our swaggerific maths maverick who loves repeating the 2x table in his head throughout the day. Just don't tell him we told you so, ok?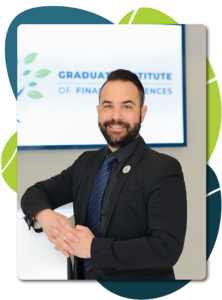 Meet Christina "Tigger" Jenkins
Christina would love to live in the Hundred Acre Wood with Winnie the Pooh and his friends but sadly, she doesn't have fur, feathers or a tail.
So, Christina puts her magnetic personality and creative skills to work as our Brand Manager. She helps create extraordinary experiences that keep her growing and learning. It's just one of the cool things about being a GIFSter – that, and the fact that no-one bats an eyelid when Christina does random stretches and sit-ups whenever and wherever she likes. A big happy smile goes down well when meeting our Christina – but hitting the floor for push-ups or bouncing around like Tigger does the trick too!
Meet Catherine "Cathleen" Packaree
Catherine likes to say she works at a school that teaches big people. But we know Catherine I-don't-try-on-clothes-when-out-shopping is so much more than that!
As our Programme Manager, Catherine I-would-have-called-myself-Cathleen-if-I-had-the-chance, is a true people's person. You'll know exactly what we mean when you meet her. She's the kind of person you want to run up to and hug (in the days when we could hug). Which is why she fits right in with our green family!
Meet Reuben "Gary" Ingram
Reuben drives around a lot and loves meeting many new people.
He thinks he'd make a good "Gary" and would love to be adopted by The Simpsons. He also thinks Sylvester Stallone would do a great job playing him in a movie.
We know what you're thinking: how can you go from Homer, Bart, Lisa, Maggie and Marge-with-the-big-hair to Sly-with-the-big-muscles? Well, that's our Reuben for you: adaptable, likeable and fun. Reuben, aka Gary Simpson, is our Business Development Manager. We think he's a pretty cool guy! You'll think so too when you meet him – but remember to leave your Bart jokes at home!
Meet Tia-Leigh Reddy
Every team has that one firecracker who keeps everyone on their toes. Say hello to ours.
Tia-Leigh likes to say that she works with lots of "paper" ("lol, the money") but she's just being modest. If there's a whip-wielding, fun-loving live wire who's much-loved by everyone, it's our Tia.
No wonder then that she'd love to be part of the fun-loving Modern Family where she'd be free to jump to conclusions as much as she'd like (her favourite past-time according to her familia).
Instead, this ball of energy aka our National Sales Business Partner, has found that real-life adventures with our green family beat TV ones hands-down!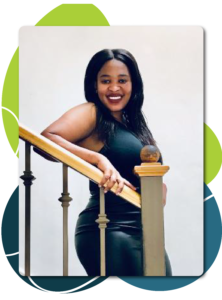 Meet Zinzi "Brenda" Mnyabiso
Zinzi would love to run around and cause mayhem with Homer, Marge, Bart, Lisa and Maggie Simpson in Springtown. But she's decided that green is better than yellow, and is part of our GIFS family instead.
When Zinzi isn't babysitting older people and making sure they are happy and protected, she draws up two monthly budgets so she can choose the one she loves best on pay day (Yup, you read that right). She also loves the name Brenda - but we think "Zinzi, our HR Business Partner" sounds pretty cool!