Jitters and questions: It's a (virtual) date!
In true speed dating style, but with a delicious twist, the five groups of young tech experts – The...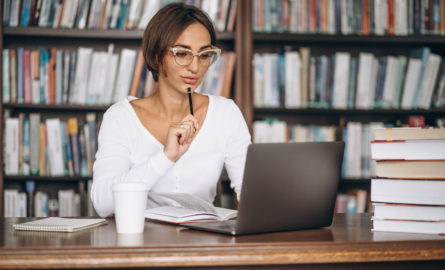 Stressing about our Online Exams? Here's everything you need to know.
As long as you stick to these rules, and have been diligent with your studies, you're sure to nail t...
Hello Spring!
We spent a power hour realigning to our Vision and exploring ways to be better versions of ourselves...
The Imbokodo Women in Leadership Training Programme
In honour of Women's Month and in keeping with our vision to mobilise the power of education to crea...
Industry experts weigh in on STI's digital revolution
The IST Graduate Programme 2021 is the first of its kind education initiative in Africa. It aims to...
Fearless In Focus: GIFSters celebrate Women's Month
Five extraordinary trailblazers join us this week to share their inspiring, uplifting, and real-life...
Women's Day: Message from our CEO
Today, we pay tribute to all the extraordinary women of South Africa who are reshaping our nation.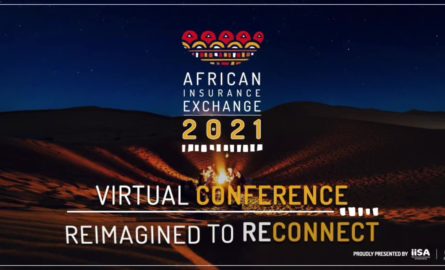 WATCH: GIFS CEO shares details of the new Insurance Framework of Occupations
Our CEO, Dr Kershen Pillay, sat down with Thokozile Mahlangu, CEO of the Insurance Institute of Sout...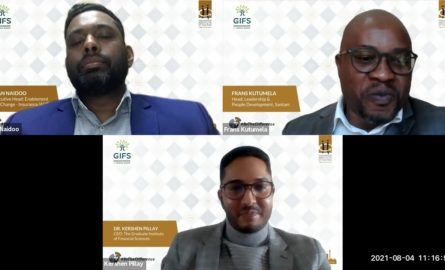 WATCH: You need these skills for the future insurance workplace
We are already seeing changes within SA's insurance sector. But how will workspaces look in a few ye...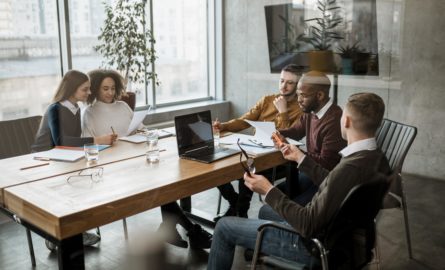 New education framework reinvents education in SA's insurance space
The Graduate Institute of Financial Sciences (GIFS) in partnership with the Insurance Institute of S...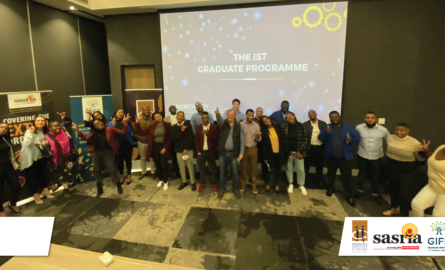 MEDIA RELEASE: Fast-tracking digital change in the STI sector
A ground-breaking education initiative is underway to accelerate digital transformation within South...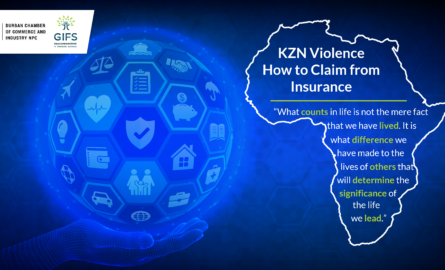 WATCH: Fast-track your business insurance claims
GIFS partnered with the Durban Chamber of Commerce and Industry NPC today to host a session that bro...