Last year, IIKZN and GIFS changed the lives of 10 high-performers within the insurance industry through the PUMP programme. This year, we're doing it again! #LPI19 will see 10 individuals tapping into the minds of some of the industry's foremost leaders, receiving invaluable advice and personal mentoring. An extraordinary opportunity for those serious about a career in insurance. Just 10 spaces available. Enter via the below form. Closing date:
We are changing lives with LPI19!
At GIFS, we are passionate about building economic pathways for young people who love the Financial Services Sector. We're not talking about the kind of individuals who got into the industry by default and who want a comfy corner to ride out their days to retirement. We are talking about young people who are fuelled by passion and purpose; individuals who joined the financial services space because they have a fiery enthusiasm for making a difference; people who are thirsty for a dynamic, successful, sexy career in the fastest-growing industry in the world. These are our type of people and we are deeply committed to helping grow their wings and make them soar!
This is why we have partnered with the Insurance Institute of KwaZulu-Natal (IIKZN) for #LPI19 (Learn, Progress, Ignite). Remember how we changed the lives of 10 young people last year during the PUMP (Pop Up Mentorship Programme) initiative with IIKZN? Well, #LPI19 serves the same purpose, under a different name.
It's an intensive six-month programme (June – November 2019) that sees 10 mentees growing and thriving under the careful guidance, support and coaching of some of the insurance industry's finest minds.
"Imparting key skills and knowledge to empower young individuals who are passionate about the insurance industry is a great way to encourage mobility through ideas and innovation," explains GIFS CEO, Kershen Pillay. "We are deeply committed to using education to create a better Africa for others to inherit, and we believe there is no greater change-agent than impactful youth education."
In addition to each mentee being paired with a mentor, #LPI19 provides holistic knowledge and skills-development to the mentees through six in-depth sessions with leading experts. They will receive essential tools and advice on a range of topics including the importance of building a personal brand, how to behave professionally, business analysis, how to manage and protect personal finances, how to use social media effectively, FSCA consumer education, tools to help deal with conflict and how to maintain a work-life balance.
GIFS first rolled out this initiative last year, when we teamed up with the IIKZN for the Pop Up Mentorship Programme (PUMP). IIKZN President, Karusha Naicker, says the pilot project focused on engaging with the youth in the insurance industry to help build their careers. "This initiative would not have been possible without the partnership of GIFS, who believed in our vision and made every effort to make a success of this programme. Their invaluable and generous contribution has made it possible for the IIZKN to make a difference in the lives of the individuals that participated and will continue to participate in the programme. We are extremely proud and honoured of this partnership with GIFS," explains Naicker.
This is such an incredible journey for both mentees and mentors! We'll keep you updated on our Facebook page and right here on our website until the #LPI19 ends in November.
Bonita Weeks
Managing Director:
Transit Underwriting Managers (Pty) Ltd.
Bonita Weeks channels her nearly three decades of success in the insurance industry to help mould the minds of young industry professionals in our #LPI19 initiative. "I have always given back. I love seeing people grow and I love sharing my knowledge. I was there once…" she explains.
Bonita's passion for being in a Niche Insurance division (previously Marine) knows no bounds as she loves the intellectual thrill of "every day being different and every risk being different." Bonita weaves this infectious enthusiasm and stoic commitment to the industry into her role of #LPI19 Mentor but admits that while sharing significant insights, experiences and knowledge with mentees, she and her fellow Mentors are learning new things too!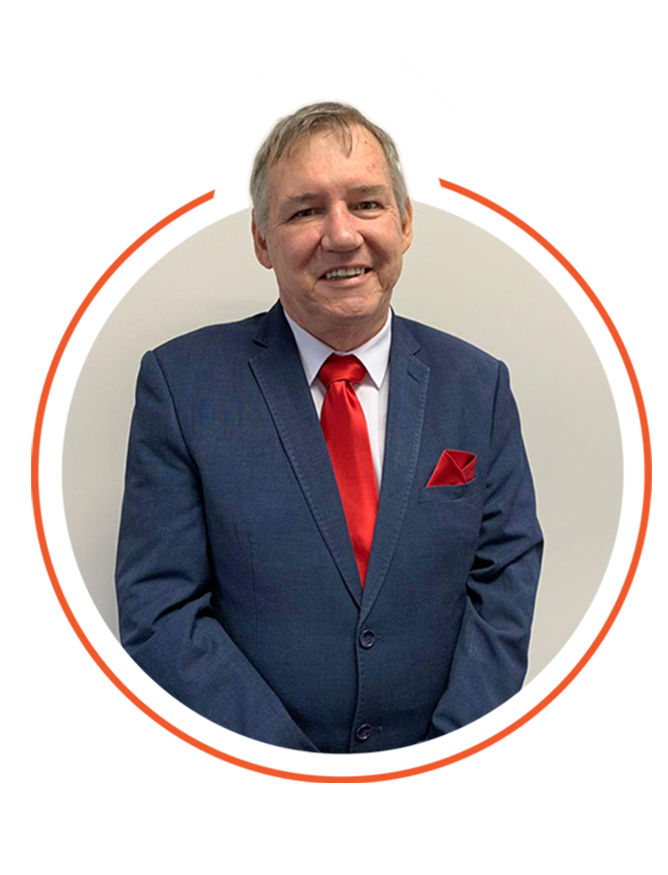 Mark Hirst
Owner:
M and W Insurance Brokers.
A true captain of the insurance industry, Mark Hirst has served the Financial Services Sector with excellence for the past 37-years. "I have met so many fantastic people on my journey in the insurance industry and this makes me love my career," he explains. "Relationships in the insurance industry are paramount. Dealing with people brings a different challenge each day and no two days are the same."
Mark says people have played a pivotal role in his passion for insurance and this spurred on his decision to onboard as a #LPI19 Mentor. "I felt that I would be able to give back to the industry a small amount what I have received from others," he says. The concept of mentorship resonates strongly with Mark. "Learning mentorship principles has enabled me to apply this in my own business with my staff," he says, adding that mentorship can be a two-way process as he too has learnt a great deal from the #LPI19 sessions.
Owen Dixon
Senior Claims Manager:
Bidvest Insurance Ltd.
With 30 years and six months' experience in the industry, Owen Dixon offers #LPI19 mentees a minefield of invaluable information and insights. This is the second year running that the insurance stalwart has agreed to share his holistic knowledge and industry intelligence with mentees. "Having been involved in the 2018 Mentorship Programme, the satisfaction derived from having made a positive difference in the mentees' personal development, confidence, skills and professionalism is the reason why I am involved in the Programme again," he explains.
Owen speaks passionately about the industry, pointing out that, "We have the honour (noble purpose) of helping people to protect not only their personal belongings, but more importantly, both their and 'extended' families' futures by supporting their communities and contributing positively to the economy." Owen is enjoying his role as a #LPI19 Mentor, especially the "well-thought-out, apt topics forming part of this year's Programme, as well as the content being presented in a professional yet in an easily understood manner."
Sasha Smith
Business Development Manager:
Discovery Insure.
Having herself been mentored to help her reach full potential, Sasha Smith fully understands the immense value of professional guidance from individuals who know the ropes of the insurance industry. Now paying-it-forward with #LPI19, Sasha delivers some of the same priceless nuggets of advice and information that she received when starting out in insurance. "I have always believed in given back, whether it's back to society, communities or my industry," Sasha says.
Tapping into her 13 years of industry excellence, Sasha is thoroughly enjoying mentoring #LPI19 participants, especially "meeting amazing, young, up-and-coming, new generation of game-changers who are passionate about our industry and trying to be a support for them though any aspect of their career and development path."
Vincent Naidoo
Director:
Recover Insurance & Financial Consultants (PTY) Ltd.
There are three things that Vincent Naidoo loves the most about South Africa's vibrant insurance industry: the challenges, the competitiveness, and the people interaction. All three have kept him fully engaged for the past 25-years during which he has come to be recognised as one of the captains of the insurance industry.
Now, Vincent is sharing the extraordinary lessons he's learned along the way with #LPI19 participants. He pegs the mentorship experience as one of "mutual learning" adding that it's an opportunity for him to add value to talented young individuals. Vincent is particularly enjoying "the learning, the people, the relevance, and the new and vibrant business models" presented at #LPI19.
Mentee Makeover Magic!
Did anyone say
style makeover?!
Our #LPI19 mentees are working hard, being put through their paces by some of the foremost minds in insurance. But amidst the sessions, notes, studying, late nights and practical exercises, there's always time for a bit of fun! Cue the Mentee Makeover challenge…
We asked all our mentees to send through motivation to convince us why they should be awarded a personalised styling experience with one of SA's top image consultants.
After wading through the letters, 29-year old Elrene Koch's mail caught the judges' eyes and was declared the winner of the fab makeover prize valued at over R 5000!
Describing her plans to focus on her career now that she'll be entering her 30's in January, Elrene wrote, "I knew that this is the year I am going to set aside, finish my degree and build my brand in the Insurance Industry."
With #LPI19 in the bag, Elrene's already well on her way to becoming a force to be reckoned within the industry, but what is corporate success without a strong personal brand? "Thinking back of the heroines in my favourite movies such as Miss Congeniality, Princess Dairies or The Devil Wears Prada they are all levered from the verge of greatness after they have a make-over," Elrene wrote in her motivation. "Is this because we live in a vain society? No, as per the words of George St-Pierre: 'If you look good, you feel good, and if you
feel
good, you
do
good.'"
And "good" is what Janine Starkey and her creative team at Tweak 'n Style does best! They treated Elrene to a tailored style experience, helping her find her distinctive style signature while channelling her inner corporate professional.
An overjoyed Elrene said she thoroughly enjoyed every bit of the experience! "I was introduced to styles, patterns and colours that I would never have chosen for myself," she says. "I've learned the importance of knowing your body – which part you want to accentuate and which part you want to hide. It was awesome having an image consultant work with me and I've definitely learned to shop smarter!" Congrats Elrene! We can't wait to see the "new you"!
CONGRATS TO OUR #LPI19 GRADUATES!
Congratulations to our #LPI19 graduates who were honoured for their commitment, passion and dedication to the industry during the official #LPI19 graduation ceremony on the night of the 28th of November 2019, at The Oyster Box in Durban.