You can BANK(SETA) on us!
Did you know that GIFS offers seven BANKSETA-accredited programmes? They're 100% online and totally future-focused.
So, if you're looking for a market leader in education with a solid track record in skills development, you can BANK(SETA) on us!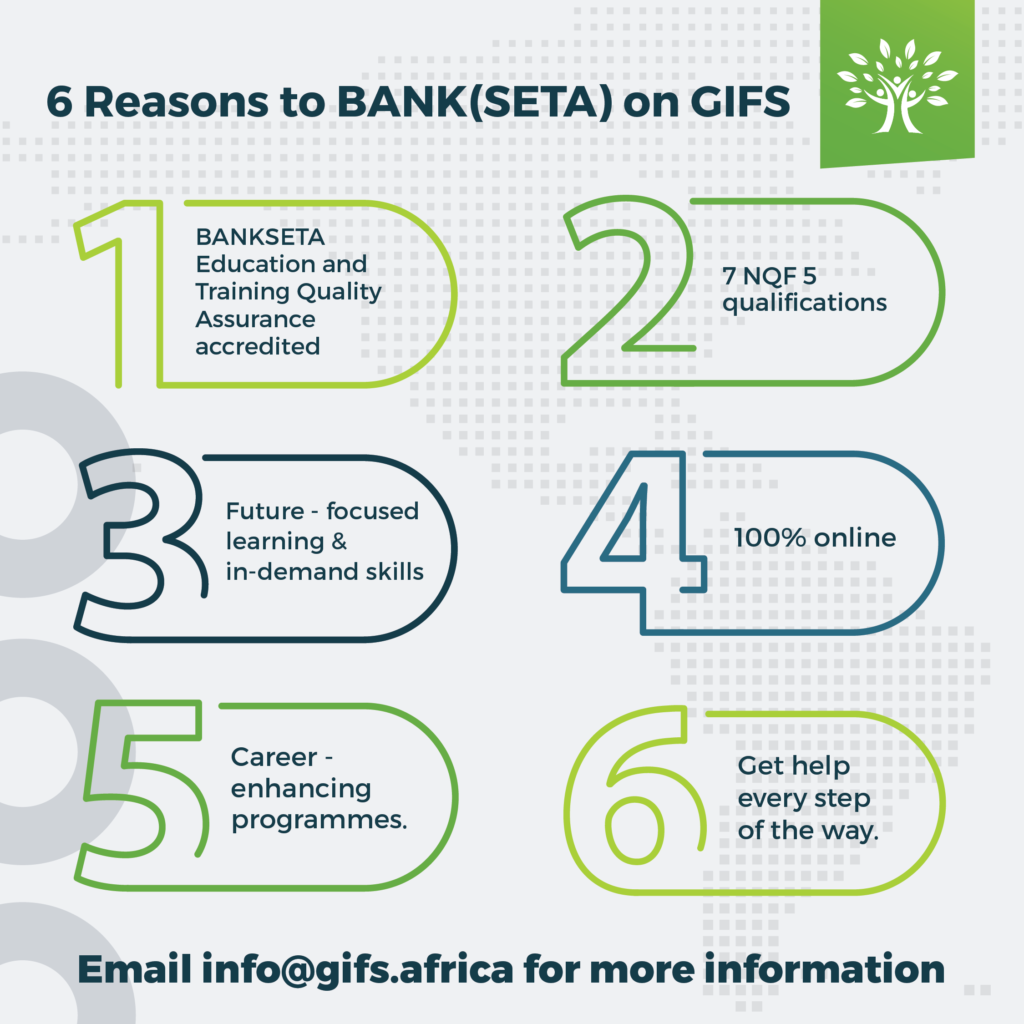 Connect with us at [email protected] for help.
---
12 May 2021