Congrats to our #LPI19 graduates!
Congratulations to our #LPI19 graduates who were honoured for their commitment, passion and dedication to the industry during the official #LPI19 Graduation ceremony on the night of the 28th of November 2019, at The Oyster Box in Durban.
Ashley Harris, Zinhle Nxumalo, Megan Van Heerden, Elrene Koch, Bongeka Zama, Shannon Abrams, Ebrahim (EB) Hassen, Mxolisi Mnguni, Oriana Nair, Saeuren Pandaram, Othembele Hlangu, Latifa Shabally, and Simone Stamp were put through their paces during an intensive six-month programme.
The mentees interacted with some of the industry's finest minds and were tutored by a selection of the country's top subject matter specialists. Now, they are ready to blaze trails as fully-fledged graduates of #LPI19!
GIFS CEO, Dr Kershen Pillay, congratulated all 13 extraordinary individuals who participated in this ground-breaking industry enhancement initiative, highlighting the once-in-a-lifetime opportunity to engage with seasoned, experienced professionals and receive first-hand industry learnings and insights.
IIKZN President, Karusha Naicker, also conveyed her good wishes, saying this was a proud moment for #LPI19 graduates and the mentors who worked tirelessly to coach, guide and groom them.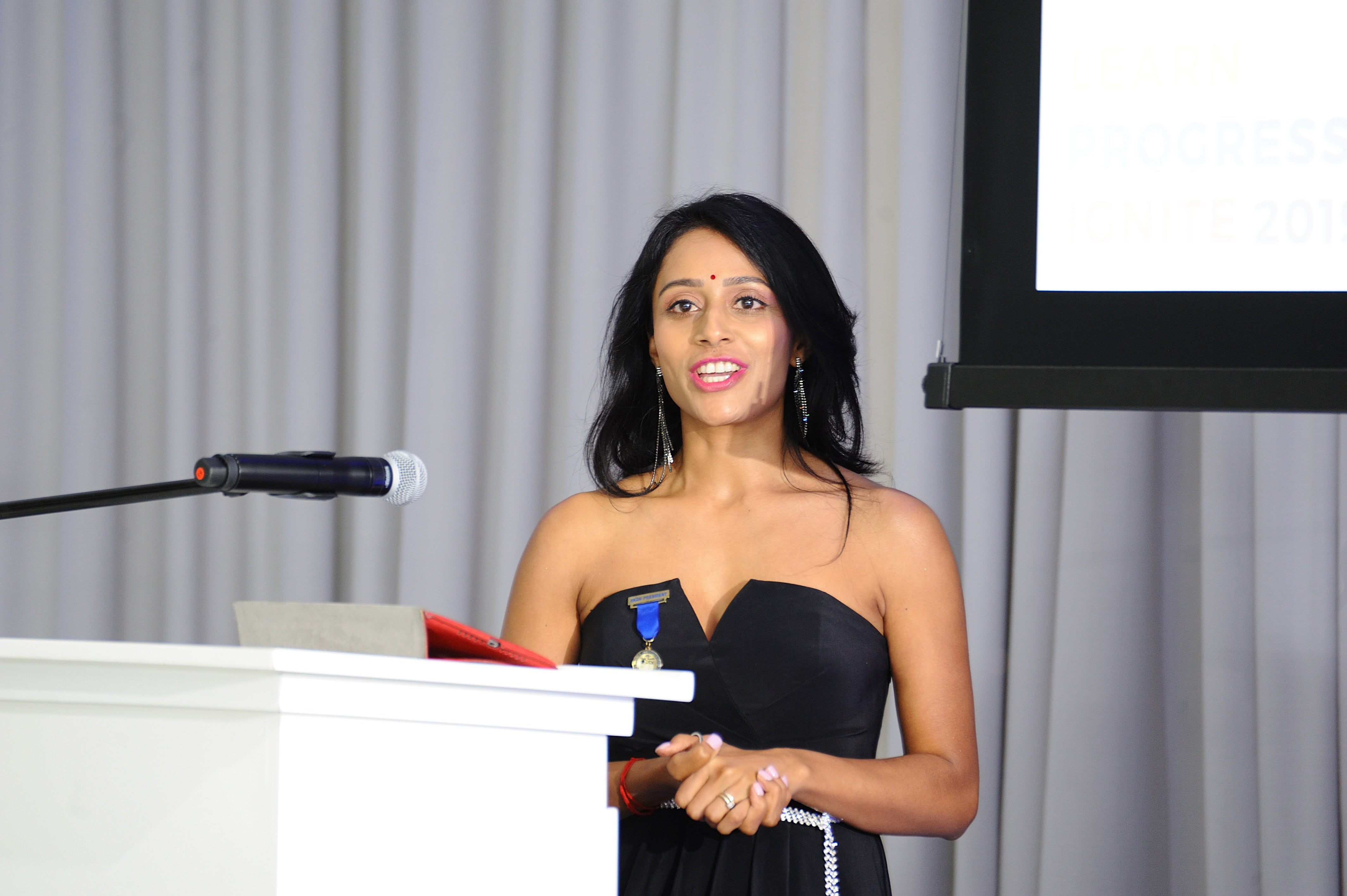 Our heartfelt gratitude to #LPI19 mentors for their selfless contribution of time and knowledge to empower future leaders in insurance.
For the graduates, the evening was a culmination of months of true grit and determination to succeed. We applaud your indomitable spirit and look forward to all of you making an incredible impact on the insurance industry!
The night wasn't all about ceremony. After dinner, it was time for guests to haul out their dancing shoes and let their hair down! Of course, there were plenty of selfies, but the photo booth also brought out the fun monster in everyone!
Well done to our Green Team and our partners at IIKZN for yet another successful initiative: #LPI19!
---
9 January 2020